Rapidus and IBM to Expand Collaboration to Create New Markets for 2nm-node semiconductors
On January 5th, Atsuyoshi Koike, Rapidus President and CEO, joined Dario Gil, IBM Senior Vice President and Director of IBM Research, in a meeting with U.S. Secretary of Commerce Gina Raimondo and Yasutoshi Nishimura, Japan's Minister of Economy, Trade and Industry, on January 5th in Washington, D.C.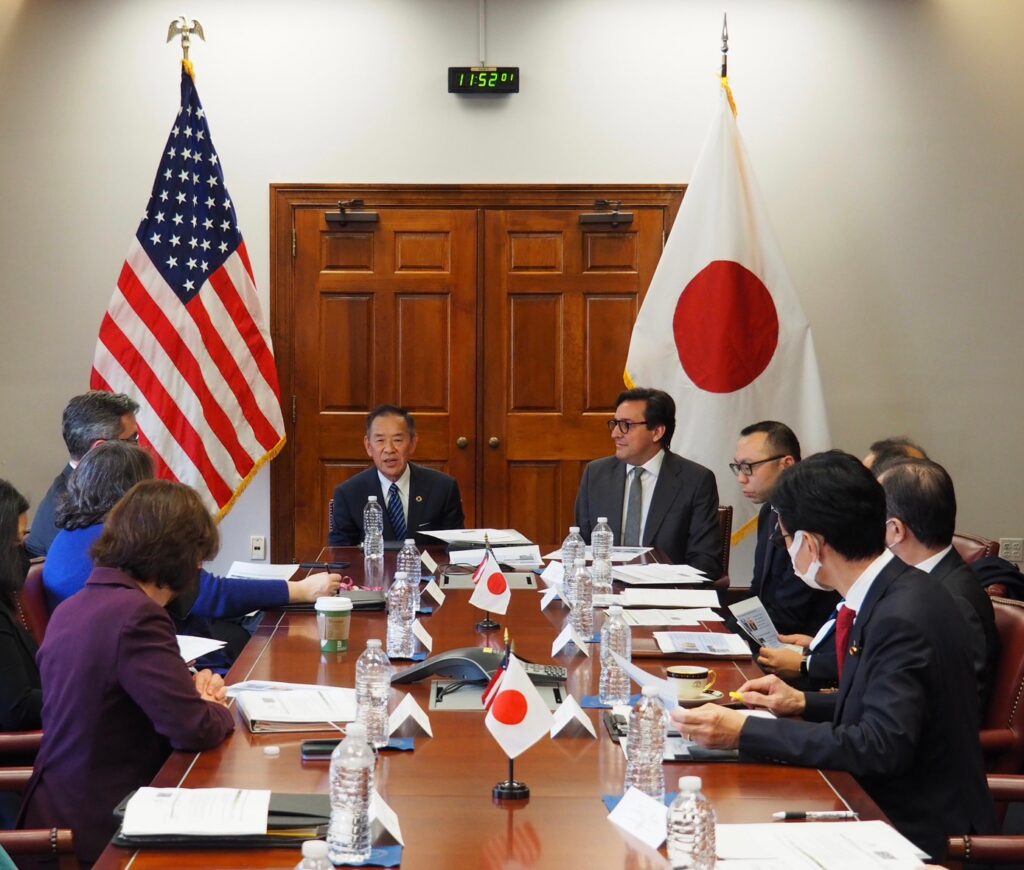 During the meeting, the executives from the two companies provided an overview and an update of their joint development partnership, and announced further expansion of their partnership. Specifically, Rapidus and IBM will make collaborative efforts in creating new markets for the 2nm-node semiconductors to be produced by Rapidus in the latter half of the 2020s, including the high performance technology segment, to contribute to furthering sustainability.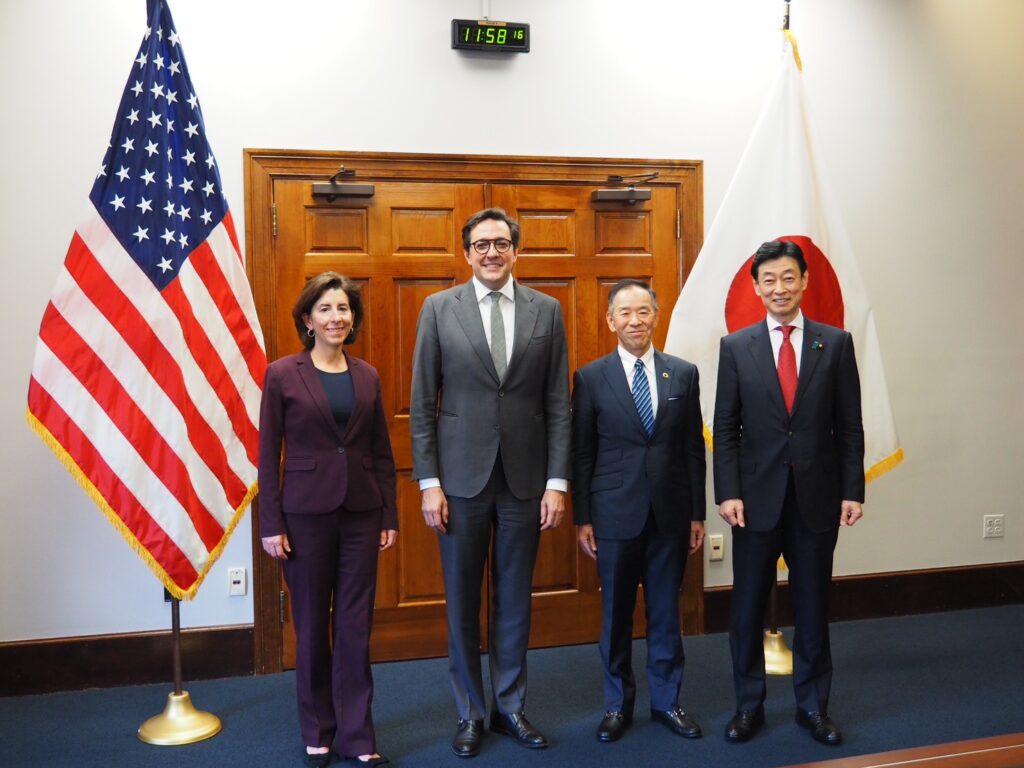 Rapidus and IBM announced on December 13th last year that they have entered into a joint development partnership to advance logic scaling technology.
(Materials used during the meeting)
About Rapidus
Rapidus will contribute to the fulfillment, prosperity, and well-being of people's lives through semiconductors. We promote fab management with world-class R&D and manufacturing capabilities, collaborate with universities and research institutions to foster talents vital for semiconductor field, and further innovate toward a truly green society. Based on this corporate philosophy, we will establish new business schemes in cooperation with companies worldwide, develop and provide the world's best cycle time reduction services, and promote creation of new industries together with our customers.
Media contacts
Keisuke Kirimoto, Kreab
Email: kkirimoto@kreab.com
Takano Okumoto, Kreab
Email: tokumoto@kreab.com
Kunihiko Yasue, Kreab
Email: kyasue@kreab.com